logitech
Is the Logitech Zone 900 The Best Wireless Headset w/ Noise-Canceling Mic?
TL;DR: yes!
You might be tempted to think that all headsets are created equal. Come back to me when you've been unplugged by your kids running past your cable, or your sound drops out because they're also in the room on their Chromebooks using bluetooth and bandwidth. When it comes to your work, or simply taking care of your ears, a headset is not a wise time to cheap out.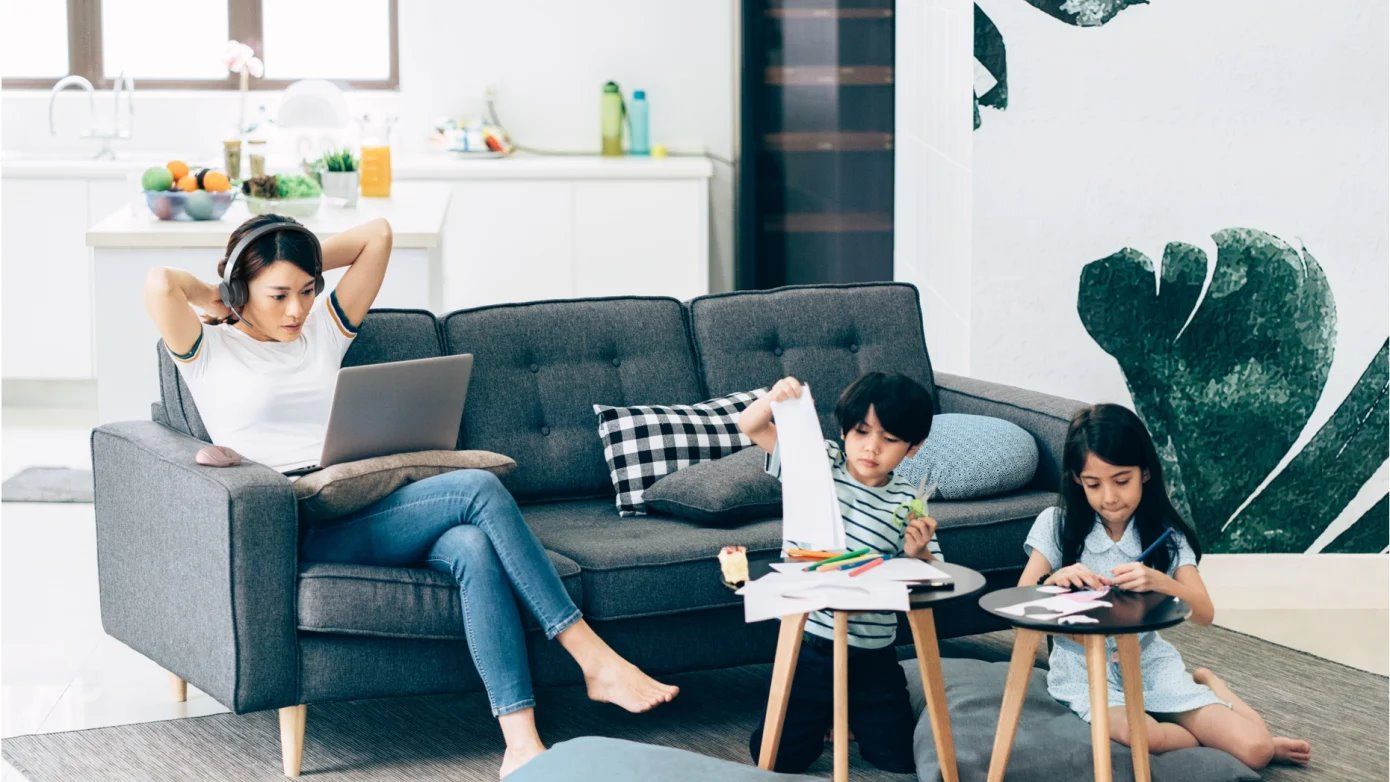 After being massively surprised by how much my new Logitech wireless mouse has changed my workflow, I thought I'd take a look at the company's latest and greatest Zone 900 wireless headset to see if I can get some peace and quiet, or at least some work done without interruption.
Logitech Zone 900 Wireless Headset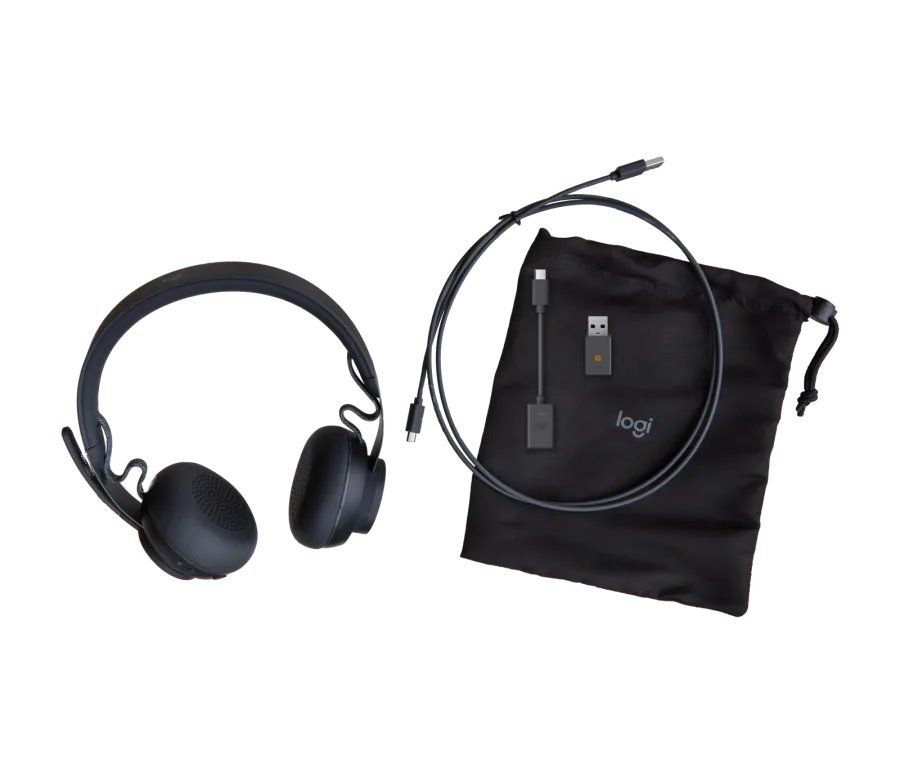 This is a premium built, Bluetooth headset with a built in noise-canceling mic and stellar sound. Included in the box is a USB-A receiver that allows you to use multiple Bluetooth devices, a USB-C adapter, a charging cable, nifty travel bag, and the documentation.
The headphones weigh .4 pounds which is quite light given the fact that there's a built-in retractable mic and how great the sound is.
So How Do They Feel?
The sound is important, but perhaps just as important, if not more so given how long you're likely to be wearing these, is how they feel. I can say unequivocally that they feel like they are covered in the softest ply tissue you can imagine. It's that top shelf tissue paper you look at longingly before going for the cheap stuff. They are soft.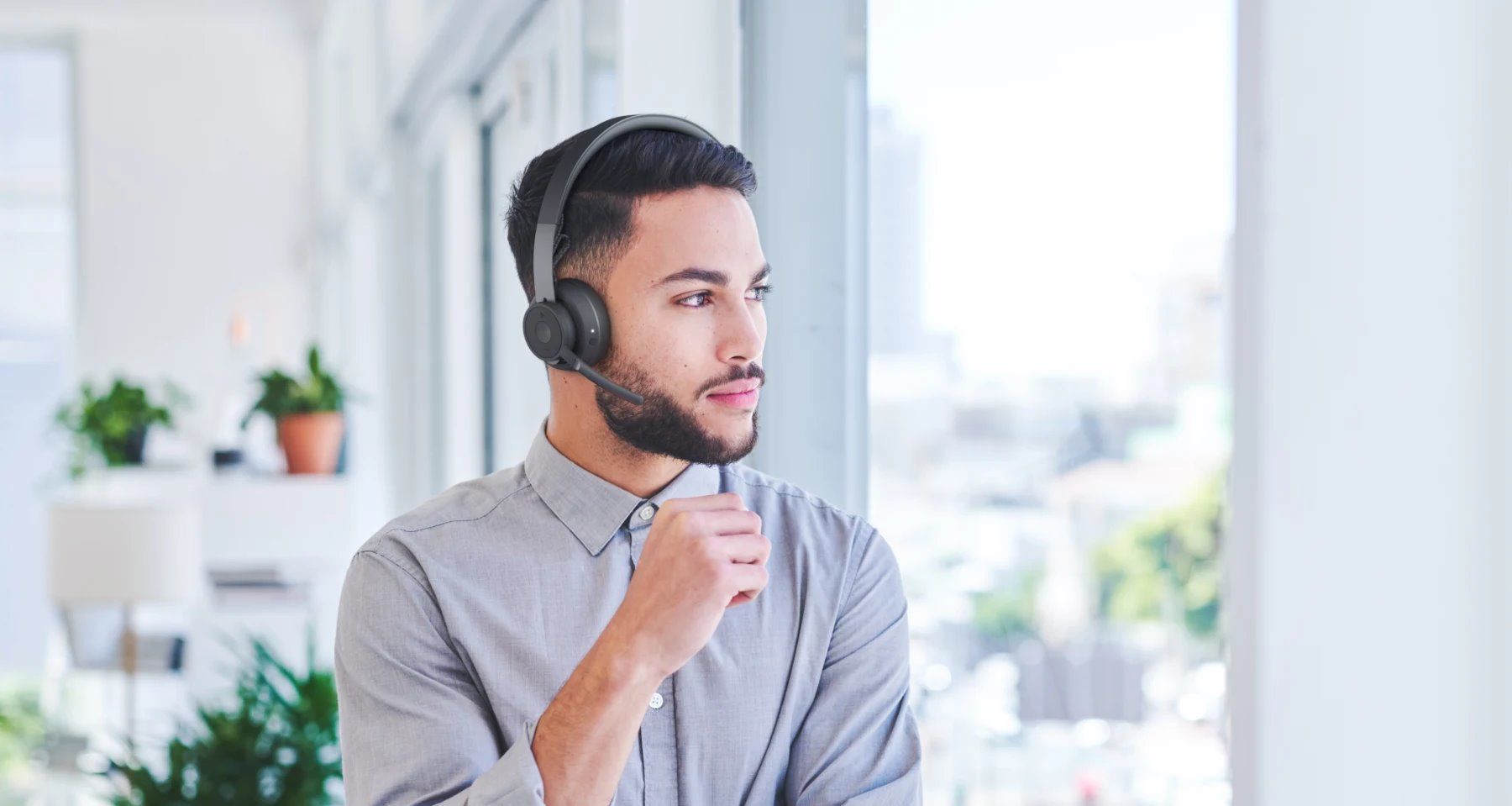 The band contracts and expands to fit you comfortably without requiring you to adjust the size. You just put them on and are good to go. They also feel great after long listening and chatting sessions.
How About The Sound?
When you buy a cheap headset you're really doing a disservice to your ears. Bad sound can fatigue your ears, resulting in making you feel grumpy. It's true. But it doesn't have to be this way.
The 900's sound spectacular. The entire sonic range is nicely balanced so you aren't just listening to ear-aching treble or mids. There is a surprising amount of bass presence which helps to bring your conversation a bit closer, more in-person, if you will.
The cherry on top is that the sound level itself is great. You won't be struggling to hear what people are saying or maxing out the volume to then get a surprise blast in your ear when your system hits you with a system sound.
Frankly, these headsets function the way headsets should - there but out of the way.
Noise-Canceling Mic
You know those cute videos where the important person is on tv in their room on some news show and a kid shows up in the background? Cute, but not so cute when it's your kids and they're screaming or dancing to their remote school's "gym" workout.
The built-in noise-canceling mic hones in meticulously on your voice and cancels out background sounds. Your workmates or whoever you're streaming to, will thank you for it.
Controls
Integrated into the earcups are buttons for a variety of controls that make it quick and easy to get through your day. You can turn them on, activate the noise cancellation functionality or even change volume, play/pause music, and start (or end) calls.
My favorite feature is the flip-to-mute mic, so you're not fumbling to mute your computer.
Battery
These are wireless, so you will need to charge them every few days, depending on how often you're using them. You can do so via the included USB cables. If you have a Qi charger you can charge them wirelessly too.
The battery goes from empty to 1 hour of capacity with just a 5 minute charge which is quite handy for those surprise calls from the boss or that meeting you forgot about.
Multi-Device
The Zone 900's work with a computer, tablet, and even a smartphone and you can switch between them quite easily. The range is a comfortable 100 feet so feel free to pace around as you have your meetings, fix a sandwich or wipe a snotty nose.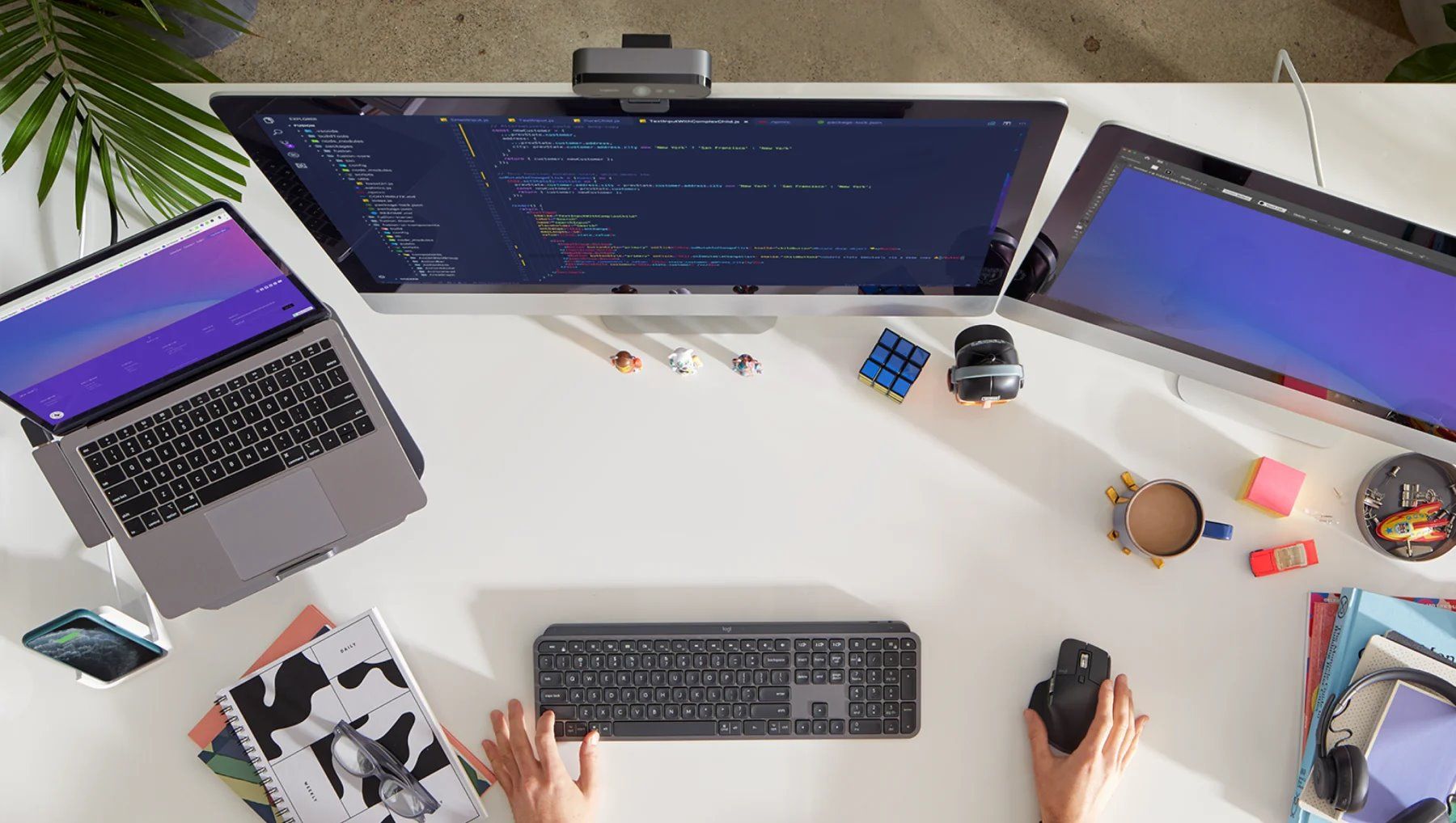 Recycling, Sustainability, Social Impact
What I really appreciate about Logitech is their endeavours to be a better company that makes more environmentally friendly products.
I was a little disappointd that there are no sustainbility efforts with these particular head phones like there are for some of their mice. You can read about all of the company's efforts on sustainability, recycling, and social impact.
If you're comparing this headset to another, it's useful to consider what the other company is doing to be more socially and environmentally conscious.
Overall
Logitech's Zone 900 wireless headset with a noise-cancelling mic gets top marks for sound quality, construction, functionality, and features. You might find something different, but I doubt it'll be better.