review
Best Bluetooth Listening and Producing Headphones - Sennheiser Momentum Wireless 4 Review
Summary: simply the best, better than all the rest.
Despite being targeted at premium listening, the Sennheiser Momentum Wireless 4 piqued my curiousity for professional reasons. A commission had come in unexpectedly and I was in between moves with no headphones to do a proper job.
Having studied the specs and knowing Sennheiser's history of creating high-end headphones I was comfortable that they would be more than capable for my needs. What surprised me is that they quickly became a critical part of my casual listening routine as well.
The Sennheiser Momentum Wireless 4 have become a part of that solace I look for at the end of the day. They will sound like whatever you put through them, transparently. I find myself listening to more human things through them; sounds that are fuzzy, not purely crisp and devoid of character, however far back in the mix.
It's not a stretch to say that the character of the sound these headphones has been a balm.
The Case
I love hard cases. It's not strictly because they provide protection, but because everything can be organized neatly and tucked away somewhere else. This particular case is great for a number of reasons.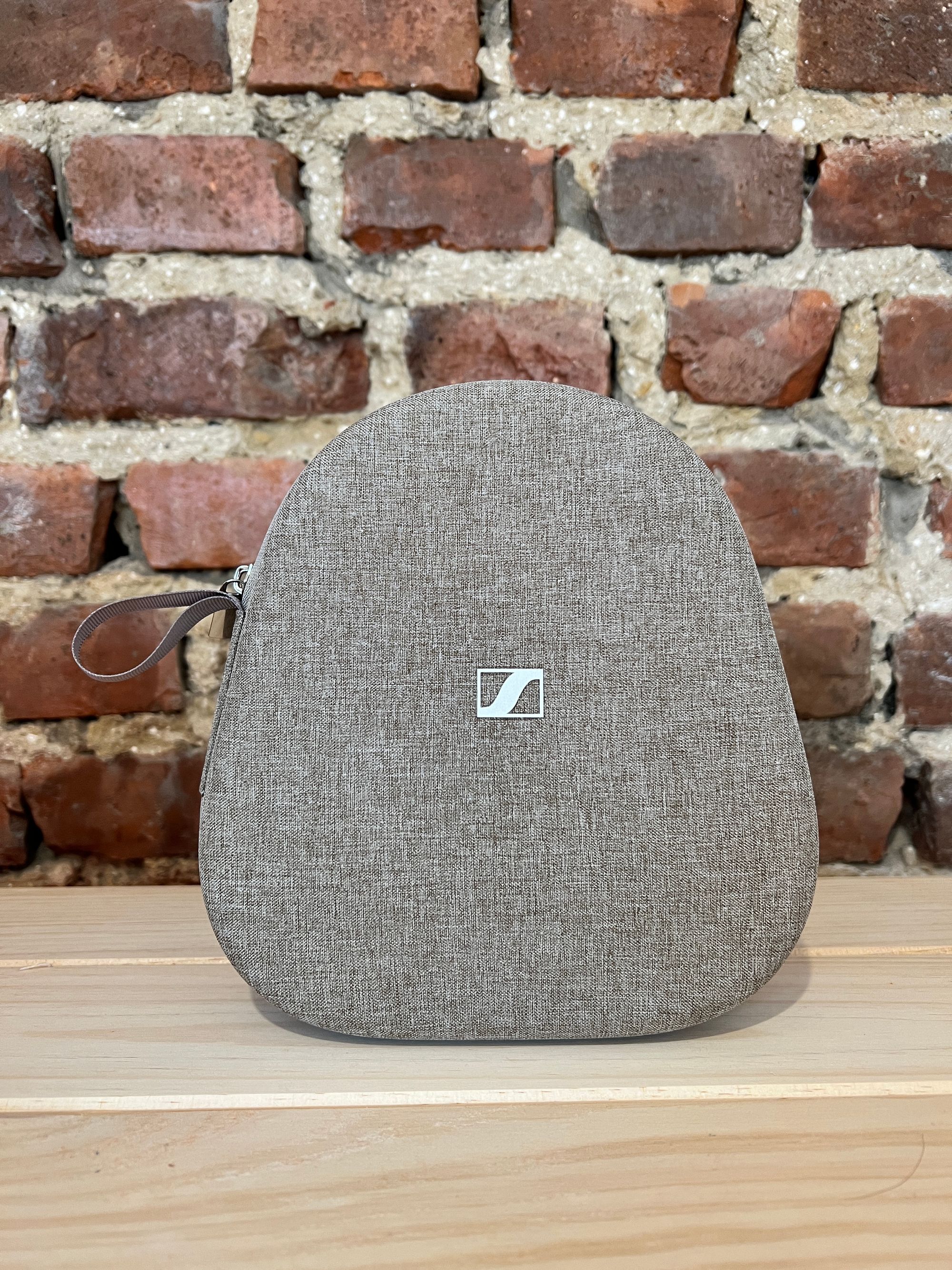 The exterior is made of a durable material that's rounded and pleasant to hold with a thin strap for hooking your finger or a carabiner into.
Inside there are clearly labelled insets to denote positions for the airplane adapter , detachable cable, earcups, USB charging cable, and a spot for extras (ie, perhaps a 1/8" to 1/4" adapter).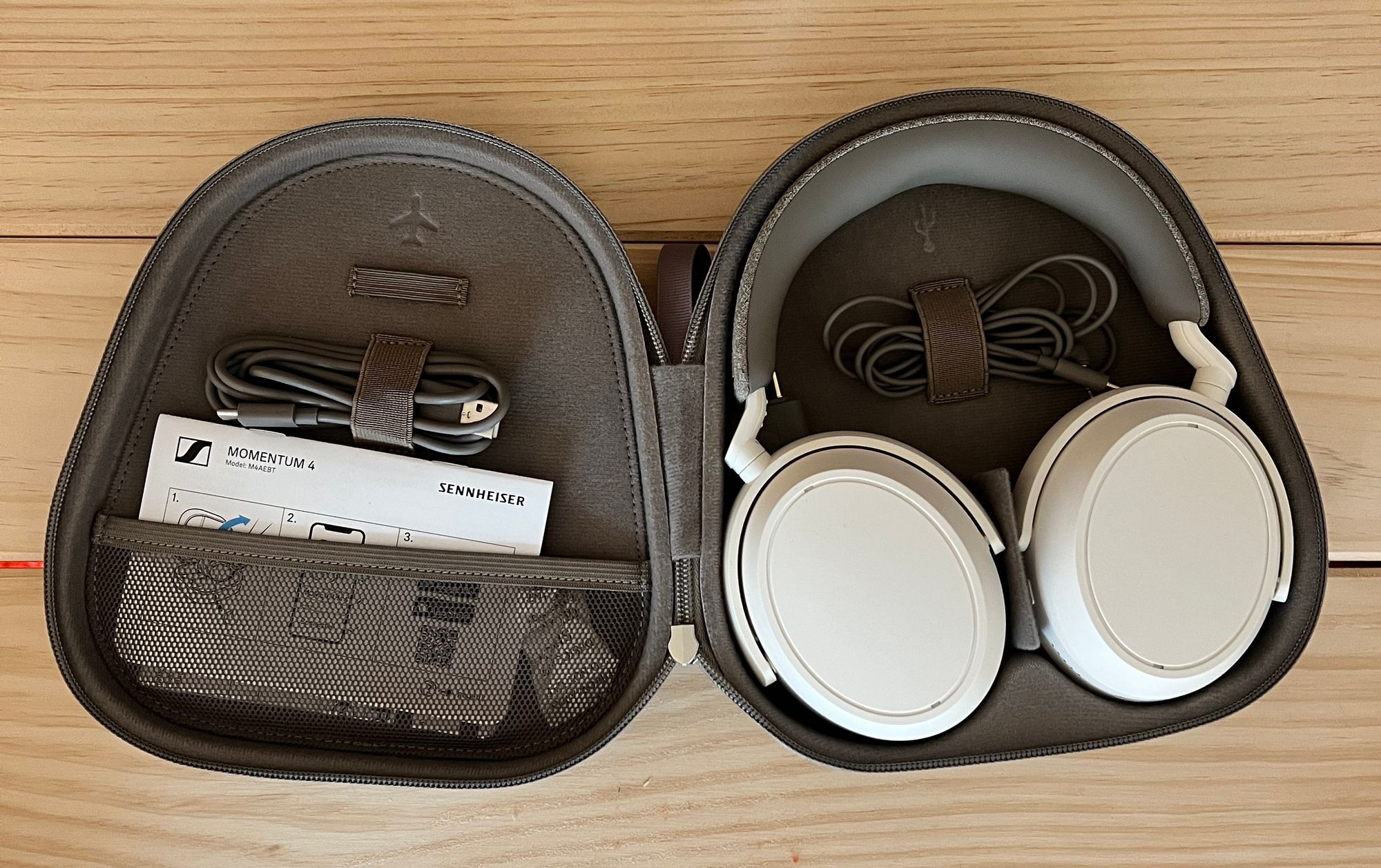 All of the accessories fit comfortably and the entire package is easy to hold and easier yet to pack away in your backpack or suitcase. It's a delightful addition that I wish more companies did and did as well as this.
The Headphones - Fit, Size, Shape, Style
Due to past experiences I was a little bit nervous that the Sennheiser Momentum Wireless 4 would be small for me. Even with adjustable headphones I've run into instances where they are just a touch too small, causing soreness and strain after short periods, making them relatively unusable.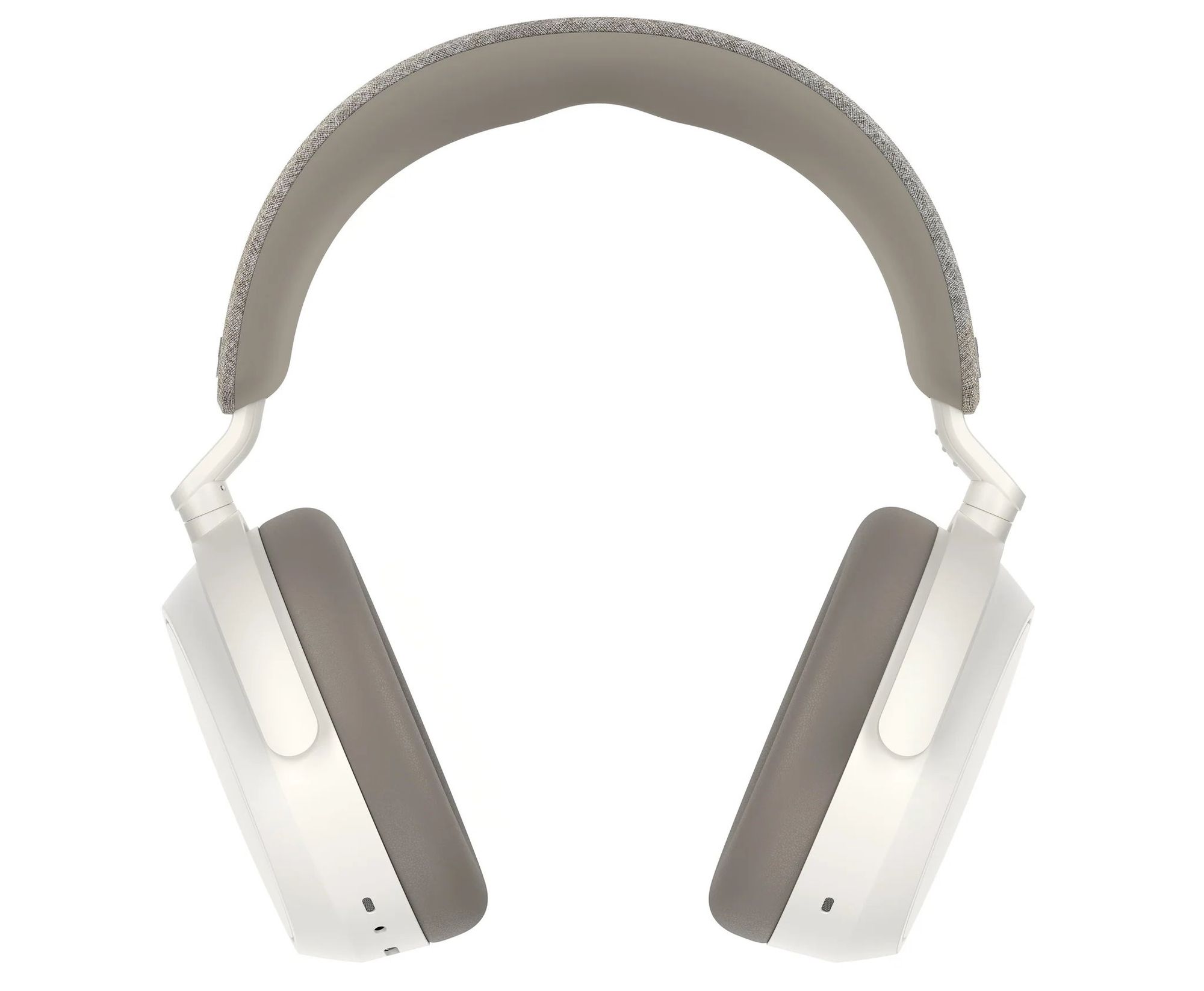 Fit and Size
The Sennheiser Momentum Wireless 4 fit perfectly. Just as importantly, to me at least, they look great. There is no silly "cyber" styling with neon RGB colors or functionless bulk meant to evoke some kind of machismo that seems to be popular among accessories for the last decade.
Design
The headphones are slim yet functional, well designed without going over the edge. I'm curious to see how the distinct heather pattern on top of the headband weathers a few years of use. It appears to be the same pattern and material that's on the exterior of the case so I'm confident it's built to last.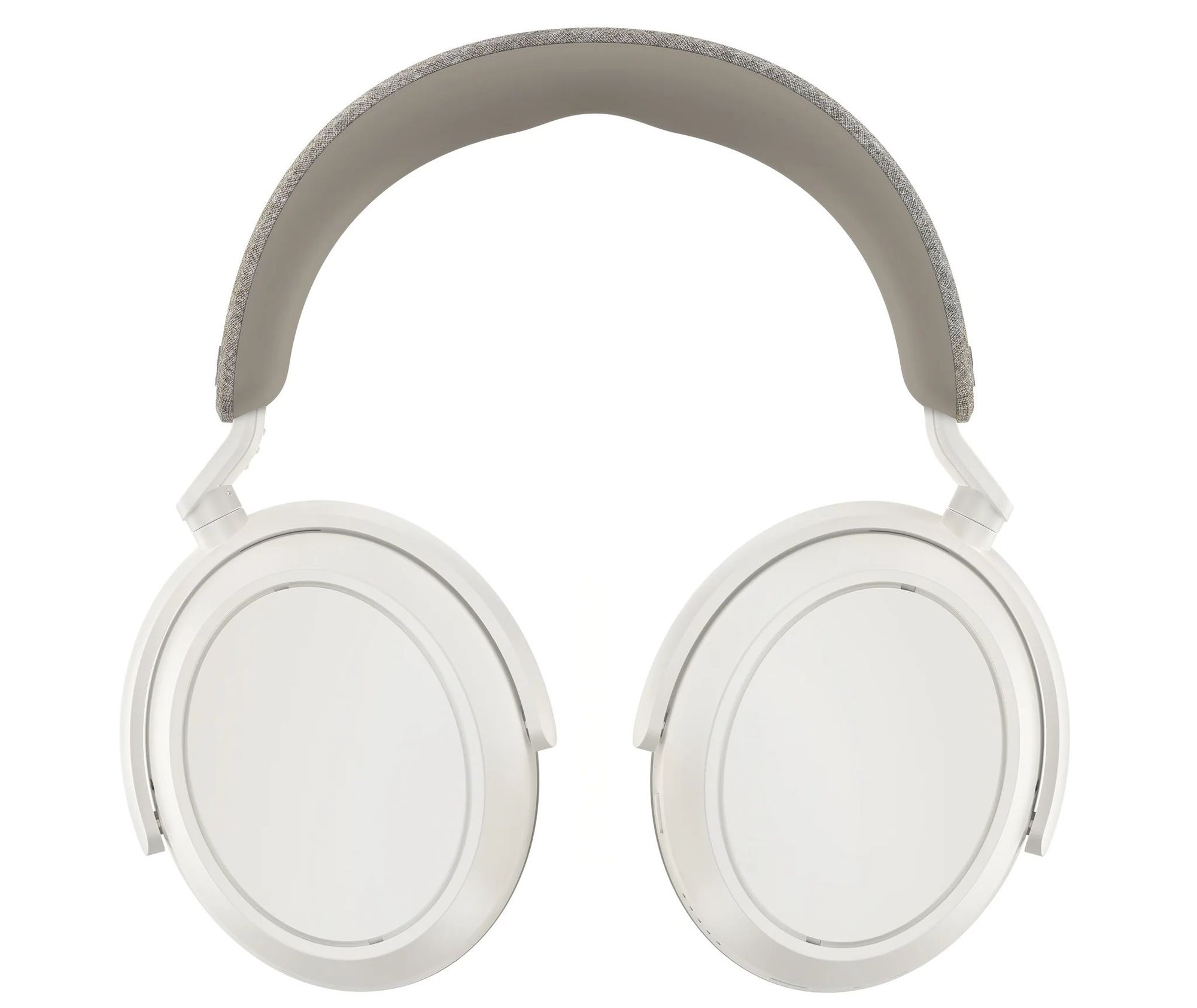 Inside Labeling
A nice touch is the ear labeling on the inside of the cups rather than markings on the outside. As soon as you pick up the headphones you know exactly which ear goes where without having to look for a dainty R or L in some obscure location.
The Sound
It's tempting to dig into my bag of poetry to describe what the sound character is like on these headphones. However, I'll resist the urge and try to keep it grounded.
The Sennheiser Momentum Wireless 4 are very clear. It's difficult to describe how much joy I'm having hearing the ambient, background sounds in various recordings. Often times now I will reach for these headphones when I want a sense of warmth
My monitor speakers are capable of it too, but they often have to compete with sounds in, around, or outside my room. As soon as I put the Momentum 4's on I escape to a personal little cave.
Roll your eyes, but I can tell that by removing external ambient sounds allows my ears to relax, which in turn allows me to relax. This all allows me to hear better and enjoy the process of listening, producing, and mixing.
The One Negative Thing
My only gripe is the fact that the cable that connects from your audio source to the headphone ends in a mind-bogglingly rare 2.5mm jack. It's not a 3.5mm, mini-jack like you're used to. Why? What is the purpose of this?
Recently, I had a show and wanted to bring the Momentum 4's along with me so that I could connect my gear in the hotel room and do a quick run through to make sure that everything sounded right. But lo and behold I forgot the cable.
Normally, this might not be an issue as you could connect via Bluetooth, which does work flawlessly. But I have some external eurorack modular synth gear for which there is no such capability. Frustrated, I set out for the day and visited a handful of shops trying to find this cable.
Of course it was nowhere to be found. One very well stocked music equipment store practically laughed at me, saying that they only carried professional Sennheiser gear, not consumer stuff.
Flustered, I bought an ultra cheap pair of earbuds.
Of course, forgetting the cable was my mistake. But honestly Sennheiser, what's the reason behind this choice? You know what, I don't even want to know, it's silly. Everything else is so well thought out, this choice is just weird to me. Please, give us a regular 3.5mm jack!
Extras - Bluetooth, Full Immersion, Situational Awareness, Voice Assistant
I urge you to read the Quick Guide or the extended online manual to learn more about how to activate pairing, ANC (Adaptive Noise Cancellation), Transparency Mode, Voice Assistant, and more.
LED Display
There's an onboard LED display that shows you a variety of notifications - incoming calls, battery status, and so on.
Voice Assistant, Sound Signals, Voice Prompts
No AI here to clutter the experience, thankfully, but the headphones communicate when you're connected, pairing, running low on battery, and other useful messages.
Phone Calls
Thanks to the built-in mics you can also use the Sennheiser Momentum Wireless 4 for making calls via your smartphone. Activating touch gestures on the R cup allows you to accept or reject calls, and other behaviours related to calls on hold. Of course, you can also mute the mic by pressing multi-function button, great for those moments when your kid runs into your meeting to ask if you know where their socks are.
ANC - Adaptive Noise Cancellation, Full Immersion, Situational Awareness
Swipe in with two fingers (or tap twice) to active ANC and swipe out (or tap twice) to activate transparency mode if you need to be aware of ambient sounds; easy, right? You just never know when the captain has something important to say.
Overall Thoughts on Sennheiser Momentum Wireless 4
I love the Sennheiser Momentum Wireless 4 and think you will too.
Putting on these headphones has become a near religious experience; I know that comforting sounds are coming.
Professionally, I use them all the time, exclusively. They come with me to my shows (when I remember to bring the annoying 2.5mm cable!) and stay by my side in the studio.
They are comfortable and fit well which is not always the case in my experience.
If you can afford it, buy a pair, thank me later.